Photo Gallery
All Photo Galleries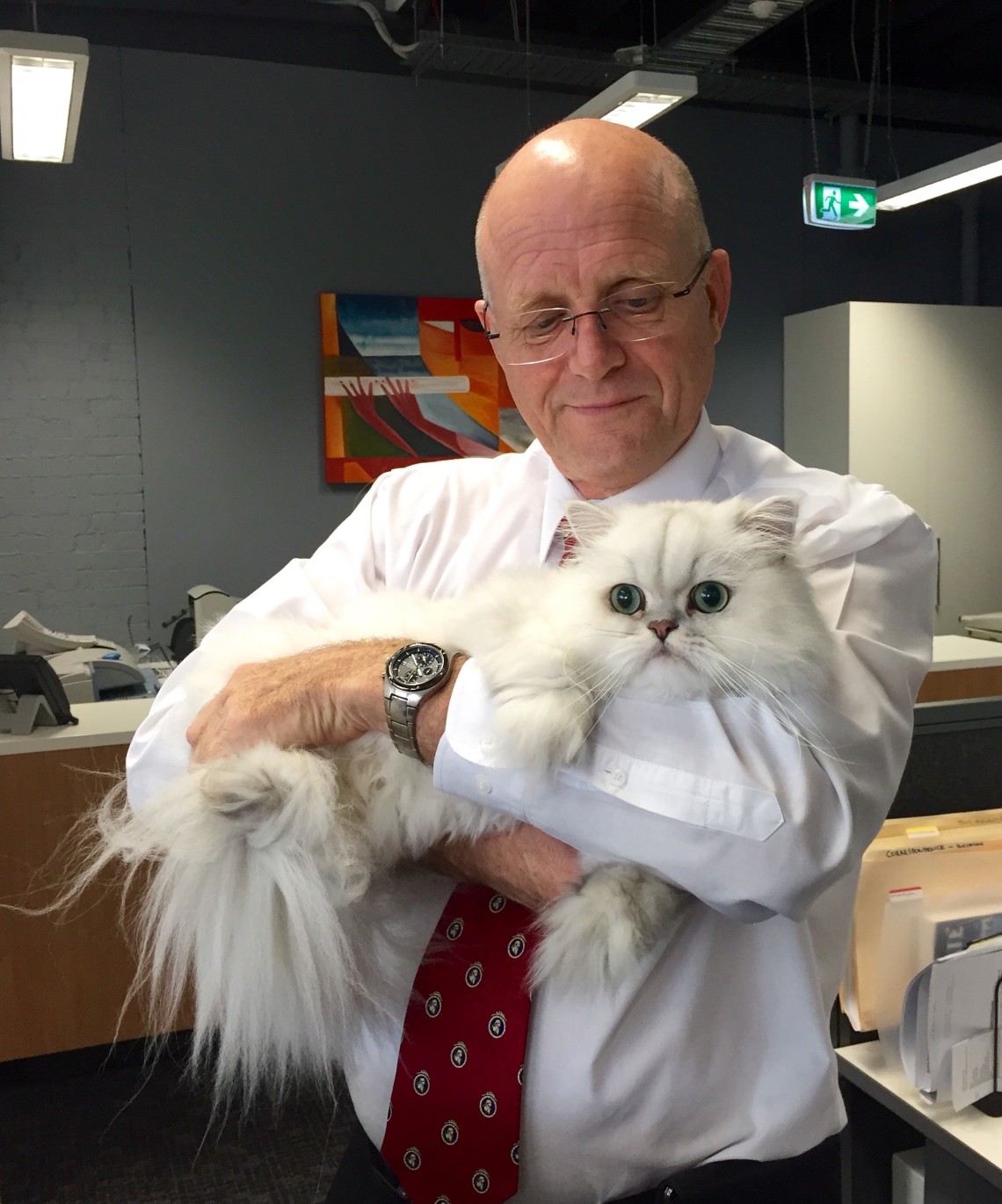 David's cats
I have three cats. When first elected, I had four which, for better or worse, became attached to my political profile.
Two of the four were given to me by a neighbour when she returned to Turkey and – obviously enough – couldn't take them with her. Two have been with my wife and me since they were kittens.
Oliver is the fluffy white Persian whose picture has been tweeted everywhere. I am holding him in the photo above. Unfortunately he developed lymphoma in 2016 and died. He had a delightful, cheeky personality and is greatly missed.
Tiffy is a Birman, well known thanks to a video on the Liberal Democratic Party's YouTube page. She lost her hearing some years ago and then her eyesight in 2015 due to Cryptococcus. Despite these handicaps she is a happy little girl, loves being brushed, and eats spiders' webs whenever she is allowed outside.
The two tabbies are Ratty (the thin one) and Mia (the fat one). Mia has had an eye removed due to developing a melanoma in it. The cancer does not appear to have spread beyond the eye and she's become a very contented, lazy fat cat. Her alternative name is Pokey Paws.
Ratty has convinced my wife he will die of starvation unless fed the most expensive cat food available, by hand. And yes, there's a photo on this page of Ratty exploring the loo…