David at National Conference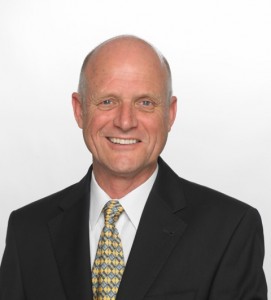 A Senator in parliament
The Liberal Democratic Party has a seat in the Senate representing NSW. Our Senator is David Leyonhjelm, who began his six year term in July 2014.
A Facebook page has been established for David. To stay in touch with his activities, we suggest you 'Like' it.
David may be contacted here.
You can also sign up for newsletters on this site and join the party. There are two categories of membership – honorary (which is free) and financial.
National Conference 2015
The first conference where the Liberal Democrats were in a position to feature two popularly elected representatives – Senator David Leyonhjelm and Mayor of Campbelltown Cr Clinton Mead – the party was able to reveal that its membership had more than doubled after David's election.
Senator Leyonhjelm gave an amusing account of his first 7 months in the Senate, Helen Dale outlined the unexplored links between gun owners' rights and gay rights, Chris Argent (Philip Morris) talked about the ongoing fleecing of smokers and provided an update on the plain packaging controversy, while Tony Shepherd (Commission of Audit) told everyone what it was like to have all his excellent economic ideas ignored by the government that hired him. His discussion of the effect of pension entitlements on Australia's long-term budgetary position was both illuminating and frightening.
The party also adopted a new intellectual property policy, drafted with a view to countering the ever-lengthening term of copyright protection.
Freedom Commissioner at National Conference 2014
The 2014 National Conference was held on 2 February 2014 in Sydney. The keynote speaker was Tim Wilson, newly appointed Freedom Commissioner with the Australian Human Rights Commission.
There were speakers from six other minor parties with overlapping interests with the Liberal Democrats and of course our elected representatives, Senator-elect David Leyonhjelm, Councillor/Mayor Clinton Mead and Councillor Jeff Pettett.
National Conference 2013
The 2013 National Conference of the Liberal Democratic Party was held on 20 January in Sydney.
Formal business included reports, consideration of policies and a new constitution, and election of National Executive members. There were also two guest speakers.
Cassandra Wilkinson: author of the book "Don't panic – nearly everything is better than you think". Her articles feature in The Australian newspaper and she is a regular guest on current affairs programs. She was a senior public servant and former senior adviser to the New South Wales premier Kristina Keneally. She is married to a former Labor MP. A longstanding member of the ALP, she is nonetheless a confirmed libertarian.
Brian Bedkober: a graduate in medicine from the University of Sydney who has spent the bulk of his working life as a family practitioner.
He has also spent a lot of time campaigning against government intrusion in the health system – most significantly as president of the Australian Medical Centres Association and for the last several years as president of Private Doctors of Australia. He has written widely on health care and related issues, was editor of Australian Private Doctor from 2003 to 2008 and in 2009 authored "Problems in Health Care Delivery: government as cause not cure".
National Conference 2012
The 2012 National Conference of the Liberal Democratic Party was held on 5 February at the City Convention Centre in Melbourne.
Formal business included reports, election of National Executive members and approval of policies.
The guest speaker was Mr Chris Berg. Chris is a Research Fellow with the Institute of Public Affairs, a regular columnist with the Sunday Age and ABC's The Drum, and an award-winning former editor of the IPA Review.
NSW Election 2011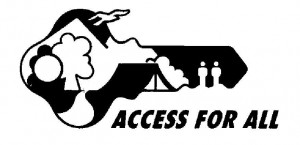 The Liberal Democratic Party in NSW ran as the Outdoor Recreation Party (ORP) in the NSW state election on 26 March 2011.
The ORP has its roots in the New South Wales 4WD movement and had a member in the Legislative Council between 1999 and 2007. The LDP shares the ORP's policies.
A separate website for the Outdoor Recreation party is here.
National Conference 2011
2011 saw the Liberal Democratic Party's 10th Anniversary. Speakers were Sinclair Davidson on tax and Glenn Druery on preferences, while Sam Kekovich talked about himself and told us we would never amount to anything if we couldn't supply better biscuits at our national conferences.
National Conference 2010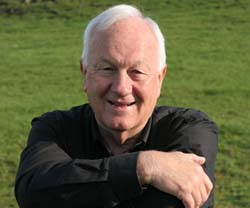 Sir Roger Douglas, the origin of Rogernomics and New Zealand's champion of free markets, was the keynote speaker at the LDP National Conference on 24 January 2010, at the Balmain Leagues Club in Sydney.
Roger Douglas was appointed NZ's Finance Minister when Labour was elected in 1984. In that role he implemented the most radical changes in half a century, including monetarist measures to control inflation, the slashing of subsidies and trade tariffs, and the privatisation of public assets.
Traditionalists regarded all of these policies as a betrayal of Labour's left-wing stance, and Rogernomics became deeply unpopular with those who supported the political left in New Zealand. Douglas's supporters defended the reforms as necessary to revive the economy, which National's Muldoon had kept under tight regulation.
He was planning to implement a new flat tax system and a guaranteed minimum income scheme when forced to resign his Ministry in late 1988.
After retiring from Parliament in 1990, Sir Roger founded the Association of Consumers and Taxpayers in 1993 which went on to become ACT New Zealand after the MMP referendum in 1995.
In 2008, Sir Roger was asked by ACT Leader Rodney Hide to run as a candidate for ACT. At number three on ACT's list, Sir Roger was returned to Parliament at the 2008 election for the first time in 18 years.