About David
Elected in 2013, David Leyonhjelm is the first member of an Australian parliament from a classical liberal or 'libertarian' party.
Biography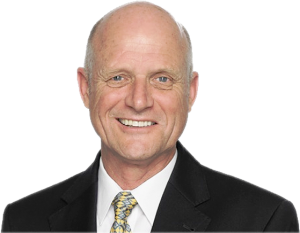 David has had an interest in politics since the early 1970s when, as a member of Young Labor, he worked on the It's Time campaign to help end military conscription.
The following decade he joined the Liberal Party in an effort to promote economic freedom, resigning in 1996 in disgust at John Howard's extremist gun laws.
He joined the Shooters Party in 1992 (while in the Liberal Party), became the party's Chairman in 1999 and managed the successful 2003 campaign that retained the party's NSW Legislative Council seat.
When the Shooters Party was deregistered federally just prior to the federal election in 2004, he used the Outdoor Recreation Party to run a team of shooters for the Senate and marginal NSW seats. The party's Senate preferences helped prevent the Greens from taking the final seat.
The Liberal Democratic Party was founded in 2001, although David didn't join until 2005. When he joined, it only had about 150 members; it now has more than 4,500 nationally.
He managed the Liberal Democrats' federal election campaigns in 2007, 2010 and 2013.
He has a classical liberal outlook, favouring individual choice and freedom over government intrusion.
David is married and owns an agribusiness consulting company in Sydney. A veterinarian, he also has degrees in business and law. His main sporting interest is target shooting, and his favourite music is opera.
"Welcome to my page – I hope you find it useful. There are lots of goodies here. You'll find a wide selection of my articles published in the national press, videos of my speeches in the senate, and videos introducing some of my party's policies. Of course, if there's something you'd like me to add, feel free to let me know."