The Liberal Democrats are concerned that if you watch Bill Shorten's Budget Reply Speech tonight you will nod off before Senator David Leyonhjelm delivers his speech at 8.30 pm.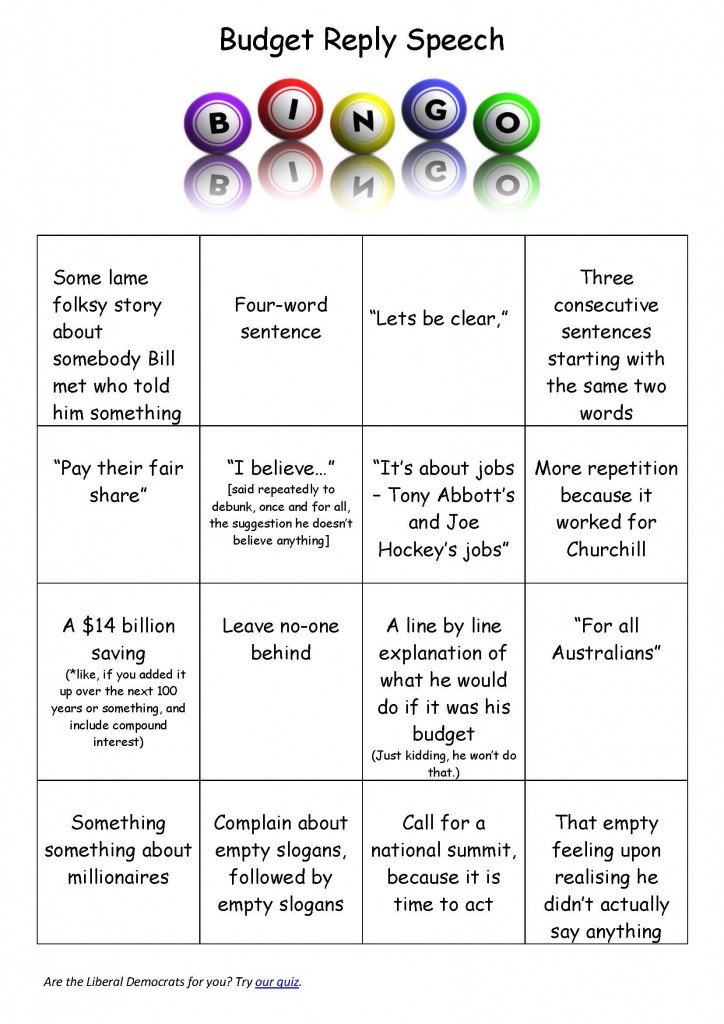 Unlike Mr Shorten, Senator Leyonhjelm has actually published an alternative budget and has some things to say.
To help you stay awake during Mr Shorten's speech, we are offering Budget Reply Bingo.
We have chosen Comic Sans to maximise your enjoyment.